Memories That You Will Remember Forever
The most unforgettable wedding of Carolin > Marcus in Sandgate, Brisbane.

The best part of a wedding, is getting your wedding couples reactions :D
""You are a magician. These are sooooo beautiful!!!! <3<3<3<3""
Brisbane Wedding Photographer shooting the Wedding Ceremony at Sacred Heart Catholic Church Sandgate, and the Wedding Reception at The Full Moon Hotel Sandgate
The Sacred Heart Catholic Church opened in 1892. Built in Gothic style, the church was designed by noted architect and Sandgate resident William Caldwell. The church is a fine example of 19th-century Gothic brick churches, with buttresses, parapet his gables, steep roofs and contrasting material details. The church colors the local cityscape and is an important local landmark.
North Brisbane Bayside Restaurant & Pub180 degree ocean views and a gentle breeze will carry you through the day. A new favorite bay getaway 25 minutes from the Central Business District. The Moon offers an authentic seaside ambience, live music, 180 degree starry views of Bramble Bay and plenty of space to relax and enjoy the open air atmosphere.Well-equipped event space and some of the best water views in Brisbane, the Full Moon Hotel is a bar and restaurant not to be missed.
The Day We Want To Relive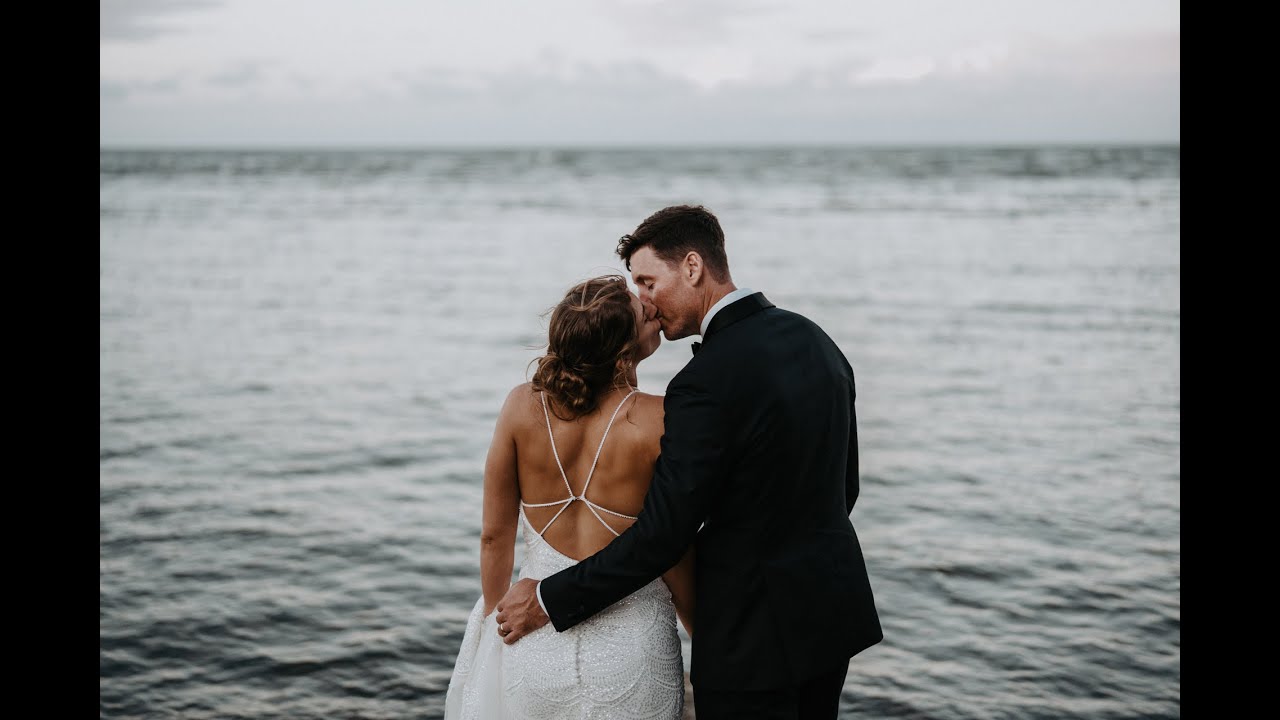 Wedding Slideshow Video | Carolin & Marcus | Sandgate Brisbane Weddings